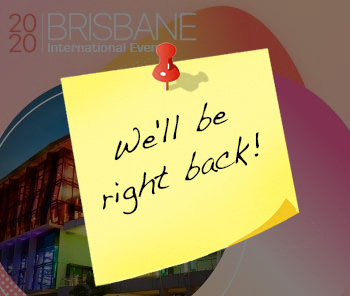 Looking for the next ACN International Event?
From Friday 22 May, there will be a temporary pause on all Brisbane International Event ticket registrations due to a planned upgrade of the event ticketing system. All promotion of the Brisbane International Event will temporarily cease during this period and will recommence with the launch of the new platform.
Is the Brisbane International Event going ahead?
We are currently monitoring the situation and listening closely to government advice, but at this point in time, we are planning to move ahead with the event.
Thank you for your understanding and patience during this time.
MOTIVATION
Come ready to be invigorated. Soak in the words of leaders and achievers who've navigated your same path successfully - and want you to find your way, too.
RECOGNITION
Come ready to celebrate. Hear the game plan, learnings, and advice from IBOs just like you who've risen to Regional Vice President. Elevate ideas that make anything possible at ACN.
NETWORKING
Come ready to communicate. Share ideas with those who've blazed the trail before you, and help inspire those just setting out on their journeys.
TRAINING
Come ready to grow. Your education never stops. Events bring ideas born in the field to IBOs like you, who add them to their processes and find even more success.