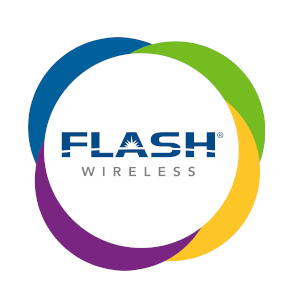 Flash Wireless
Choose from affordable plans with great flexibility and service.


Flash Wireless offers exceptional service on America's largest and most reliable network and the top Nationwide 4G LTE Network. Choose from affordable single and family plans that offer great flexibility and service options that fit your lifestyle.
Here's what differentiates Flash Wireless from other carriers:
Choose from America's largest most reliable network or the top Nationwide 4G LTE Network

Bring Your Own Device or get one of the latest devices through Best Buy with in-store pickup

Single Line Plans and Family Plan Options

Affordable Plans with Unlimited Talk and Text or Unlimited Data Plans

Refer-a-Friend Program: Refer 5 people and your service is FREE

12
AT&T Wireless


We're adding one of the most recognized and trusted wireless carriers to our service offering: AT&T Wireless! AT&T has the nation's Fastest Wireless network in the US.

If you're looking for a major wireless carrier with the option to purchase and finance the newest and latest devices, you'll love AT&T Wireless.  

Want even more lines with AT&T?! Adding lines to an existing AT&T Wireless account is simple no matter when it was originally set up or who it was originally set up with. Keep your whole family connected on one plan and enjoy great wireless service!







1 - Excludes taxes and fees. Subject to terms and conditions. Applies to Monthly Recurring Charge only.